---
The Paddle Shack is temporarily closed due to COVID-19
We are working to get you back on the water as soon as possible!
What's going on? - The Chattahoochee National Recreation Area and National Park Service are not allowing business Vendors to open operations - yet!
What else? - We are working with the National Park Service to get the Paddle Shack up and running for the 2020 season. We are prepared to open for the 2020 season and will do so once given the green light!
Rentals are STILL available! High Country DOES have rentals available out of our Buckhead shop. Please visit our Buckhead Rentals page for pricing and availability.
We can't wait to see you all at the Shack again and are excited to open for the 2020 season. Keep checking back for updates and follow along on social media for the big opening announcement!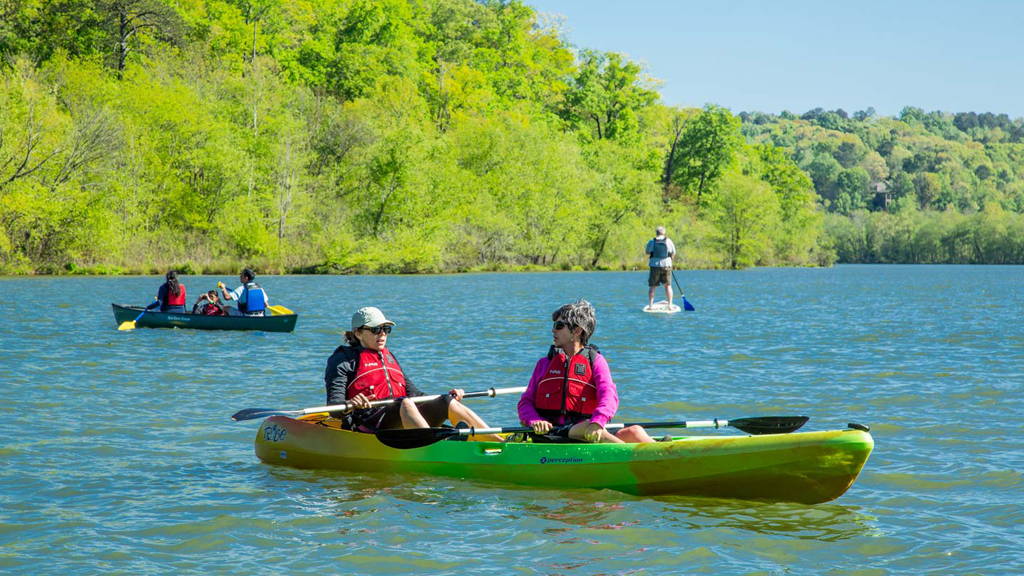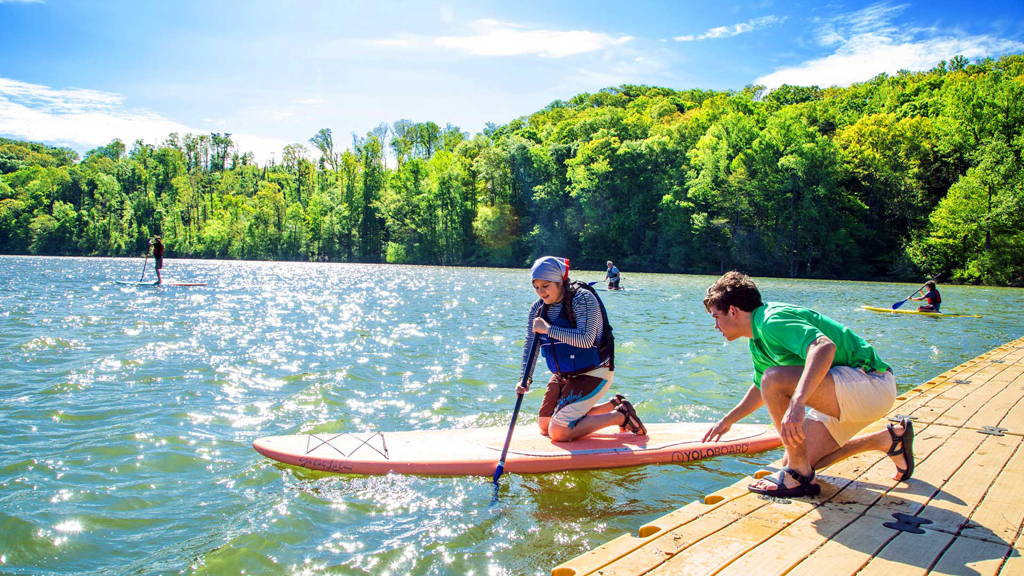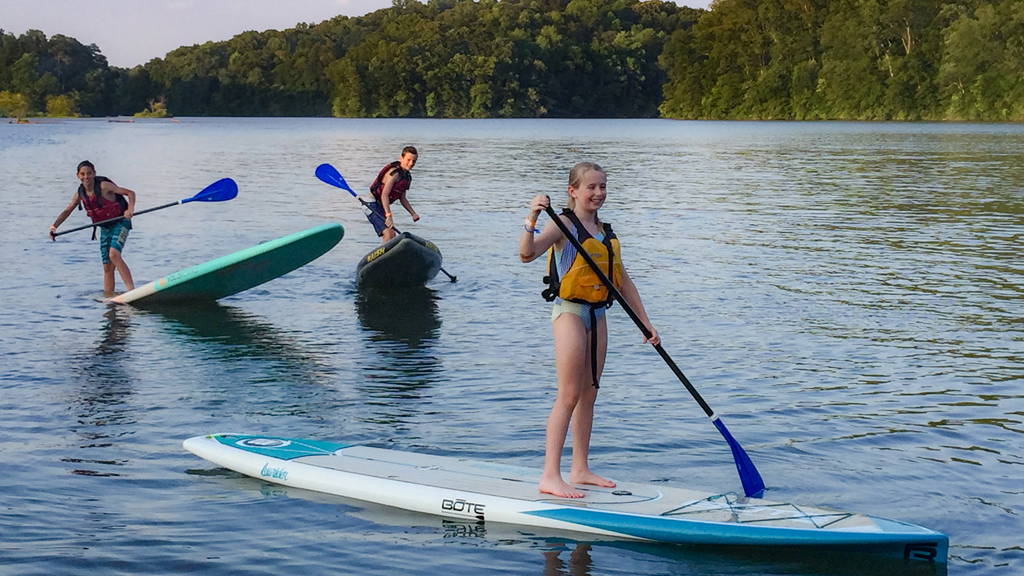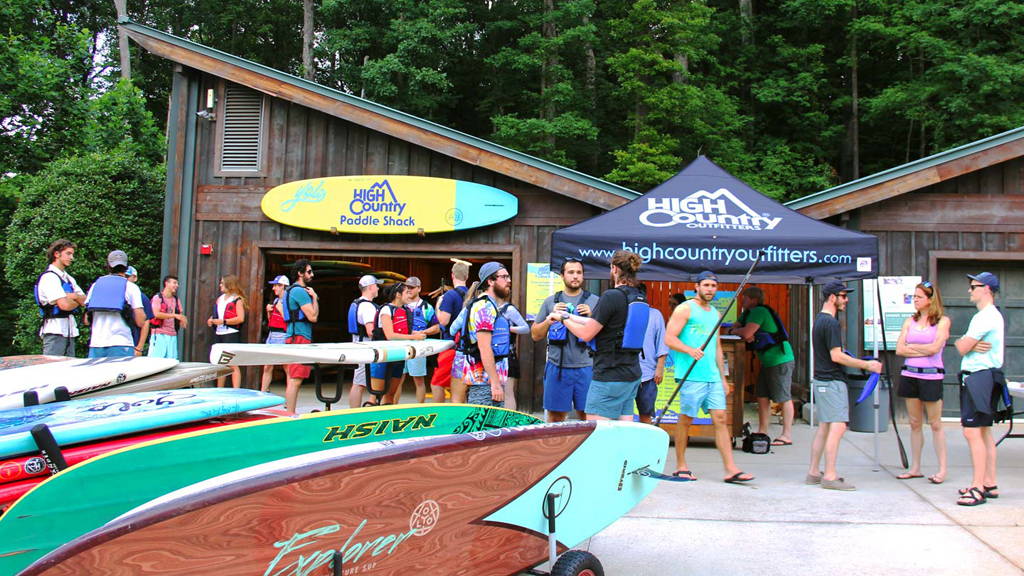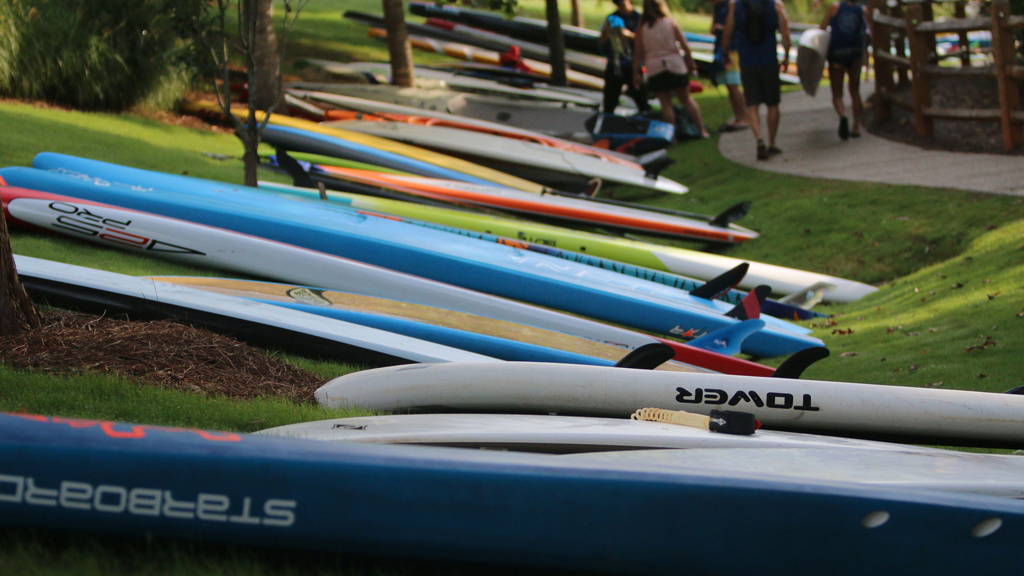 The High Country Paddle Shack at Morgan Falls Overlook Park in Sandy Springs, GA is just minutes away from Atlanta. The rental operation provides visitors a perfect opportunity to enjoy Georgia's beautiful Chattahoochee River.

The Paddle Shack offers Kayak and Standup Paddleboard rentals for paddlers of all experience levels.

In addition to rentals, we also offer SUP yoga classes on the weekends, and private boat and board storage available to customers 365 days a year! Please check here, and at the top banner of our website to ensure that the Paddle Shack is open before you visit!
NO PRIOR EXPERIENCE NECESSARY!
First time out on the water? No big deal! All High Country Paddle Shack Guides are expert paddlers and have you comfortably paddling sitting down in a kayak, or standing upright on a standup paddleboard cruising with confidence in no time! Let us teach you how to paddle the proper way, and the fun way!
DO RENTALS COME WITH A LIFE JACKET & PADDLE?
Of course! All rentals come with a PFD (Personal Flotation Device). By law, all boaters must have a coast guard approved PFD on board. If you are under the age of 13, you are required to wear it at all times.We provide child and youth PFDs. If you have your own, please bring it for a more comfortable fit. PFD must be Type II, III, or V. If using a Type V PFD that requires inflation, you must be wearing it at all times.
HOW DO I TRY DIFFERENT MODELS?
The Paddle Shack's demo & rental fleet consists of the latest & greatest standup paddleboards and kayaks available on the market. We update our fleet to new models every season! The models we rent are the same models we carry in all our High Country retail locations. For an in-depth demo of all our Stand Up Paddleboards, sign up for a "SUP Demo" below! If you would like to request a specific board/kayak for your rental, please do so in the notes field during the online reservation process. For walk ups, ask the front desk at the paddle shack, and they will do everything we can do get you the model requested.
All paddlers must be 5 years or older to use any High Country rental equipment. When renting from the Paddle Shack, an adult to child ratio of no less than one adult (18 years of age or older) for every four children under the age or 13 is required.
Feel free to bring a cooler, but glass containers are NOT allowed on the Chattahoochee River!
We DO allow dogs at The Paddle Shack! You & your 4-legged friend must demonstrate that he/she can remain calm and relaxed on the water, and not endanger the persons paddling or anyone around them. Any damage to the equipment due to your pets will result in a fee. Leashes are required on all pets at Morgan Falls Overlook Park.
MAXIMUM CAPACITY FOR ALL RENTAL EQUIPMENT
Stand Up Paddleboard: one adult + one child
1 Person Kayak: one adult + one child
2 Person Kayak: two adults + one child
Athletic Attire over swimming attire works best (this way you are versatile). For your feet, closed toe shoes or sandals with secure straps (Chacos, Tevas, etc). It is not often people fall in the water, but it's always best to be prepared 🙂
For early Spring or late Fall rentals, a warm pair of neoprene or wool socks and a light jacket will keep you smiling and comfortable!
We recommend 16 oz for every hour on the water. We have refreshments for purchase at The Shack in case you forgot yours.
Kayak & SUP pics are the best! But beware! High Country is not responsible for damaged or lost electronics. We do have inexpensive cases for purchase at The Shack for phones!
We highly recommend 50+ SPF water-resistant sunscreen and 100% UV resistant polarized sunglasses with a sunglasses retainer (Croakies, Chums, etc).